About Us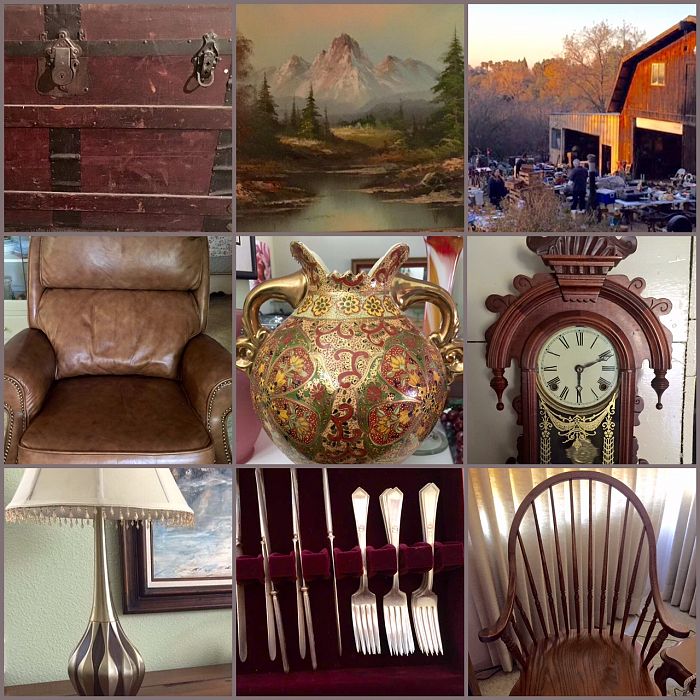 Above and Beyond Estate Sales is a full service business, preparing and selling entire or partial estates through an on-site estate sale.
Based in Placer County, California and serving Northern California and the entire Sacramento area, our team of professionals is experienced in handling quick liquidations as well as custom estate sales designed to attract the highest potential number of customer.
We go above and beyond to leverage 30 years of know-how in thoroughly answering your questions, anticipating problems and providing you with the assurance that your sale will be treated as though it were our own.
When you place your trust in us, you can expect Above and Beyond Estate Sales to provide professional and complete answers, and to create a well-managed, successful sale.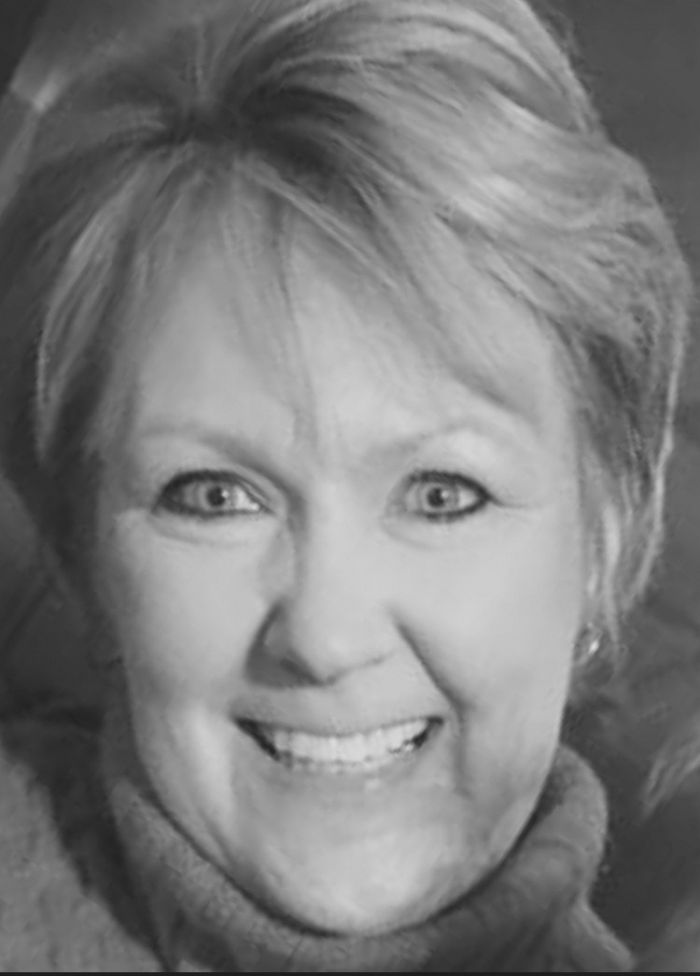 Melissa Da Re, Managing Director is the founder of Above & Beyond Estate Sales. She discovered her passion for antiques and collectibles as a teen, while visiting antique stores and estate sales with her aunt. Melissa ran her first estate sale at the age of 18, and ever since then, she has been passionate about estate sales and consignment services. Melissa worked in the construction industry for more than 20 years, honing her project management skills and then decided to bring her passion for antiques and vintage items to running her own estate sales business. Melissa knows how to get the job done from start-to-finish bringing her experience to offer clients a timely, professional, well-managed and profitable sale.
Contact Us

To schedule a free, no obligation consultation, please contact us at your convenience.
Call Melissa Da Re
530-305-3059
Email Melissa Da Re
Melissa@aboveandbeyondestatesales.net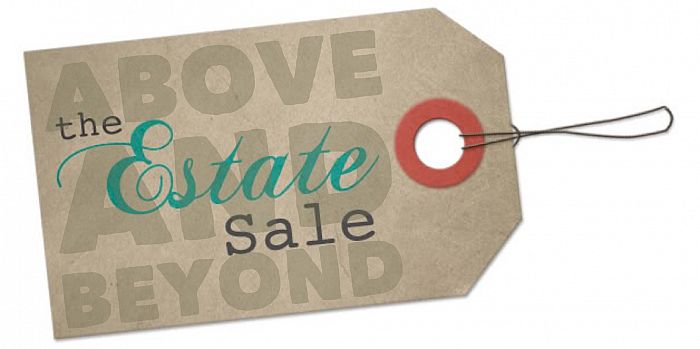 Frequently Asked Questions
Here are some Frequently Asked Questions that we share in an effort to make this process a bit easier for you, right from the start.
What exactly is an estate sale?
An estate sale (sometimes called a tag sale) is a sale held in your home where most or all of the personal property in the home are put up for sale. Buyers come through the home during the sale and purchase the items they would like to own.
Why do I need an estate sale?
There are many cases where an estate sale might make the most sense for you, including moving, downsizing, retirement or divorce. The biggest reason is due to the death of a parent or spouse, leaving an entire home's worth of items that need to be distributed or sold. If you are the executor of the estate, it's your responsibility to ensure that the contents are disposed of in the best way possible. Often, having an estate sale where the contents are sold for you is the best way possible.
How do you know what my items are worth?
We have an extensive library of research guides, as well as several online valuation sources to help determine a fair and competitive liquidation price. We also have years of experience seeing what items have sold for in the past. In addition, we also have a certified appraiser on call for any needed assistance.
Who would attend my sale?
There are a several distinct crowds that typically attend estate sales.
Dealers: This crowd is small in number but have the most money to spend. This group typically looks for antiques and collectibles that they can purchase for resale in their shops.
Collectors: This crowd is also small in number, but usually they also have a lot of money for purchasing. They are looking for items to add to their collections for less than they would pay retail.
Utility buyers: This crowd isn't interested in your 1918 stained glass lamp. They are looking for bedroom sets for their children, decent dishes for their kitchen, or maybe an inexpensive couch to use in a vacation home. They don't usually spend a lot, but this is the biggest crowd you can expect to see attend an estate sale.
Specialists: This crowd is large, but typically they don't spend a lot, since they're looking for a special china pattern, or maybe a particular record, or just the right marble-top table.
The Curious: These are the people who probably didn't even see the pre-sale promotion we did for your event. They're more likely to have seen our signage on the street and are stopping in just to see what you have. There are also those who will stop by the sale because they've always wanted to see what the inside of your house looks like.
How do you get people to attend my sale?
The biggest source of traffic will come from those who see our newspaper and Facebook ads. Traffic will also come from those who regularly visit this website, and from those who use Estate Sale websites to find when local sales are being held. We do some of the best promotion on those sites, including posting numerous photo images and complete descriptions of the sale details.
What should I do to prepare my home for an estate sale?
Our first recommendation is do not throw anything away. If you want to unpack a few stored boxes to give us an idea of the estate's value, that is definitely a good idea. But don't start cleaning and throwing things away. You could be throwing money away, as your trash may be someone else's treasure. If, though, there are items in the home that are being kept and should not be included in the sale, we recommend that you either remove these items or move them all into a room which will be made off-limits to both our staff and any customers coming to your sale.
How much time do you need to do a sale?
A typical home can be set up for an estate sale in as little as 3-4 days. This includes the time needed to unpack and sort all of the items in the estate, research, set up and pricing. Larger or more complex estates can take longer.
I am closing on my home in 2 weeks! Is that enough time to have a sale?
Depending on our current sales schedule, this is often more than enough time to adequately set up and manage a great estate sale for you.
What can you NOT sell at my sale?
Normally, we can sell just about any piece of personal property in your home. But here is a short list of some of the items we do not or cannot sell:
used mattresses
food
cosmetics, medications and other sundry items
What CAN you sell at my sale?
There are plenty of items that can easily be sold from your estate, including these listed:
antiques and collectibles
books
furniture, including dining room sets, bedroom sets, desks and side tables
kitchenware, including dishes, cookware and serving pieces
garage items, such as tools, lawnmowers, and gardening supplies
home decor items
lamps
jewelry and watches
electrical appliances, such as toasters and mixers
stereo equipment
hobby supplies
holiday and seasonal items
vacuum cleaners
glassware
Do I need to be at the home while the sale is going on?
While we encourage you to visit during the sale to get an idea of how the sale is going, we don't recommend that you be there for the sale itself. For many people, it can be too emotionally stressful to watch strangers inspect and buy a loved one's items. Just like home-buying, the quicker the buyer can picture themselves as the new owner of a bedroom set or china set, the better your sale with go.
How long do your sales go for? When do you hold them?
A typical estate sale runs from 1 to 3 days. It all depends on how quickly the client needs the home cleaned and the quantity of items that are being offered for sale. One-day sales are typically held on Saturdays to maximize potential traffic. Two-day sales are normally scheduled for Friday/Saturday, with Sunday or Thursday being an optional third day.
What happens when the sale is over? When do I get paid?
We can have a check for your share of the proceeds to you the following Tuesday after the sale. With that check, we also return the house keys and a sales report giving you a financial summary of how the sale performed. If you want help with cleaning or donating leftover items, we will handle that for you, as well.
What payment forms do you accept?
We accept cash as well as PayPal, which allows buyers to use many payment forms, including credit cards. The ability to charge purchases is a convenience that many buyers appreciate and that is not offered by all estate sales companies. It is one more advantage of booking your sale with Above and Beyond Estate Sales.
What about sales tax? Am I responsible for that?
To comply with state laws and regulations, Above and Beyond Estate Sales collects sales tax at each and every estate sale. We also audit our records quarterly and send the percentage of sales tax collected to the California Board of Equalization. This means that as a client, you do not have to worry about sales tax since we are covering the entire process.
Are there professional certifications, insurance or licenses that I should know about?
Above and Beyond Estate Sales is licensed and we are a proud to be one of 3000 members of the Antiques & Collectibles National Association (ACNA). In addition to being a member, we also have a comprehensive liability insurance policy. While homeowners' insurance usually covers all aspects of an estate sale, we opt for this policy to provide clients with even greater peace of mind.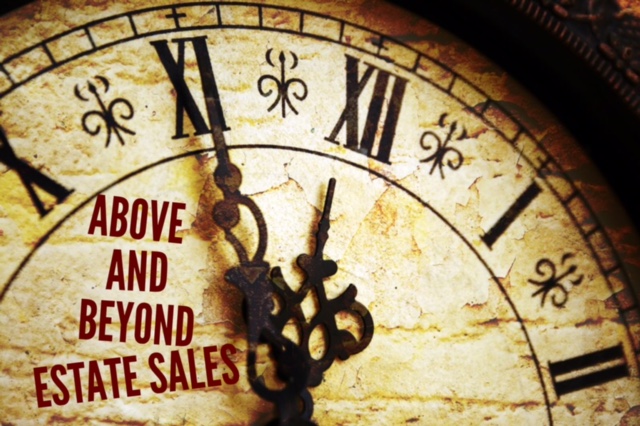 Learn More on the Blog

The Ultimate Estate Sale Gift Guide http://estatesales.org/thegoods/the-ultimate-estat...
13 Iconic Midcentury Modern Chairs http://estatesales.org/thegoods/13-iconic-midcentu...
28 of the Best Estate Sale Flips http://estatesales.org/thegoods/28-of-the-best-est...
20 Vintage Wedding DIY Ideas http://estatesales.org/thegoods/20-vintage-wedding...