Clean Out Services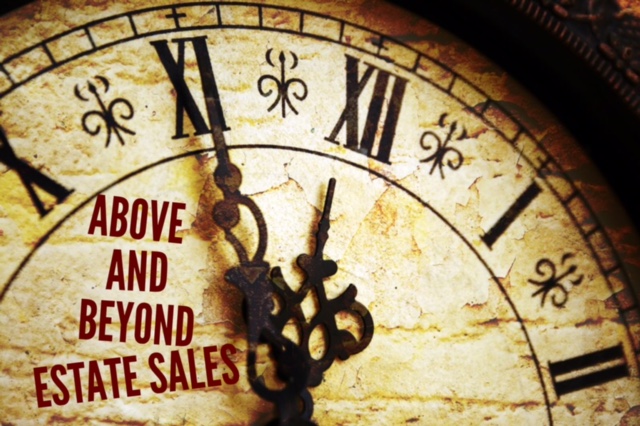 Many clients appreciate that Above & Beyond Estate Sales will provide complete clean out services (independent of or as part of an estate sale) for the greater Sacramento area. Professionals, such as realtors and estate attorneys, confidently recommend the company to help with a home sale or to execute the estate of a family's loved one.
Above & Beyond Estate Sales proudly caters to the individual needs of each client, providing sales, clean out and junk removal services.
Perhaps you find that your home has simply accumulated too much clutter over the years, with excess furniture, décor, clothing or other items. Or you may need your estate, home, attic, basement, garage, storage unit or apartment cleaned out. Some houses or estates, especially older homes, can be extremely cluttered. This can be especially overwhelming for the family or the owner.
Whatever the reasons, we are the team to take it on with professionalism, care and quality.
And we make the job easier. We can eliminate the headache of cleaning out a house or estate yourself, which can be both time consuming and energy draining. Above & Beyond Estate Sales is able to clean out the largest or smallest estates with ease.
We help you avoid the high costs associated with dumpster rentals or dump fees. We provide all the associated services like labor and hauling, which lowers our overhead—and we pass this savings to you.
For a no-obligation conversation at your convenience, get in touch. We will provide before and after photos from previous clients, as well as recommendations and a price quote.
Time is money. We save you both.
What Customers Say:

"We needed to get our home on the market quickly, and my realtor recommended that I hire Above & Beyond Estate Sales to help me. I don't know anything about the estate sales business; I thought estate sales were just for expensive Victorian homes with quaint antiques. I was so pleased to learn that Melissa really tailors her services to match the client's circumstances and needs. No cookie-cutter, inflexibility here. Selling my parents' home was an emotional and stressful time, but Melissa brings so much expertise with answers to each problem we had, plus she really respects your choices.
With her help, we had the home ready for buyers to view, and as a result, it sold quickly. I don't know where I would have started to figure out transport, dumping, donating, especially since I now live out of the area. It was such a relief to have someone on our side who does this all the time."